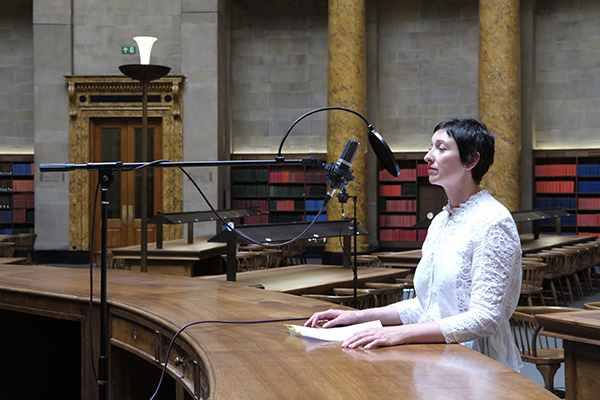 06 Jul 2018
Sunday 1st July Recording in Manchester Central Library
Such a great opportunity to access the space for filming and audio recording. The acoustic of the dome is remarkable, with an apparent delay of 1/5 of a second.
Heather Ross has performed, whispering softly and shouting in full strength of her voice word "Silence".
Toby Gregory has captured gliding shots on the steady cam floating through the space, as well as still shots with the tripod, while Heather read in the reading room. Thank you for the great support from Rob Griffiths and Rob Mullender with sound recording.
I am intending to finish the editing of the material by the end of the summer.