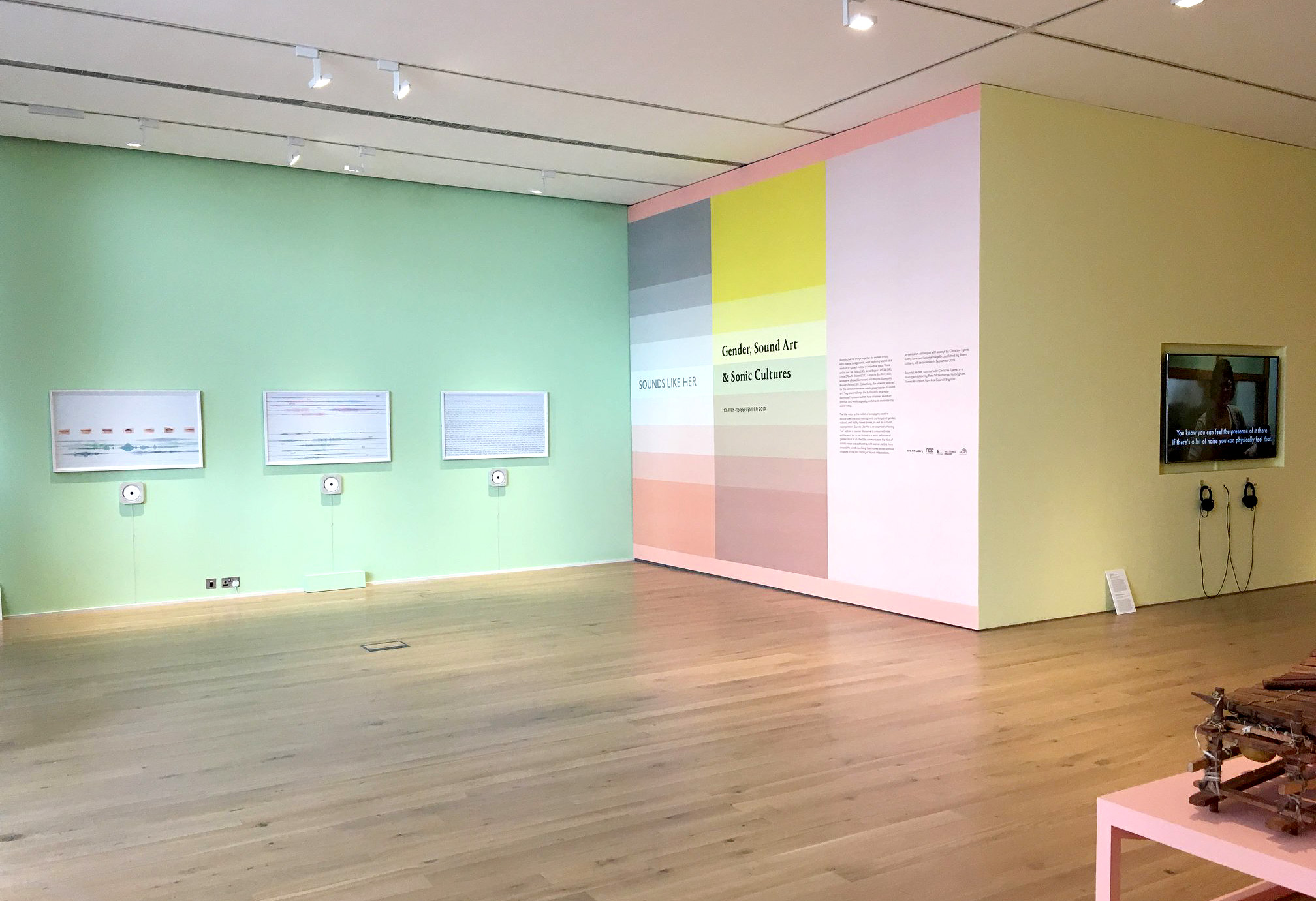 29 Jul 2019
Sounds Like Her, York Art Gallery, York
Sound art exhibition featuring six women artists from varied cultural backgrounds who explore sound as a subject matter and medium.
Sounds Like Her presents and examines a diverse mix of sounds including organic and synthetic, voice, sonic structures and visual materialisation of sound woven into rhythmic installations, paintings, print, drawing and video creating a multi-sensory experience.
Curated by Christine Eyene with New Art Exchange and York Art Gallery.
Artists: Ain Bailey, Sonia Boyce OBE RA, Linda O'Keeffe, Christine Sun Kim, Madeleine Mbida and Magda Stawarska.
13 July to 15th September 2019 York Art Gallery