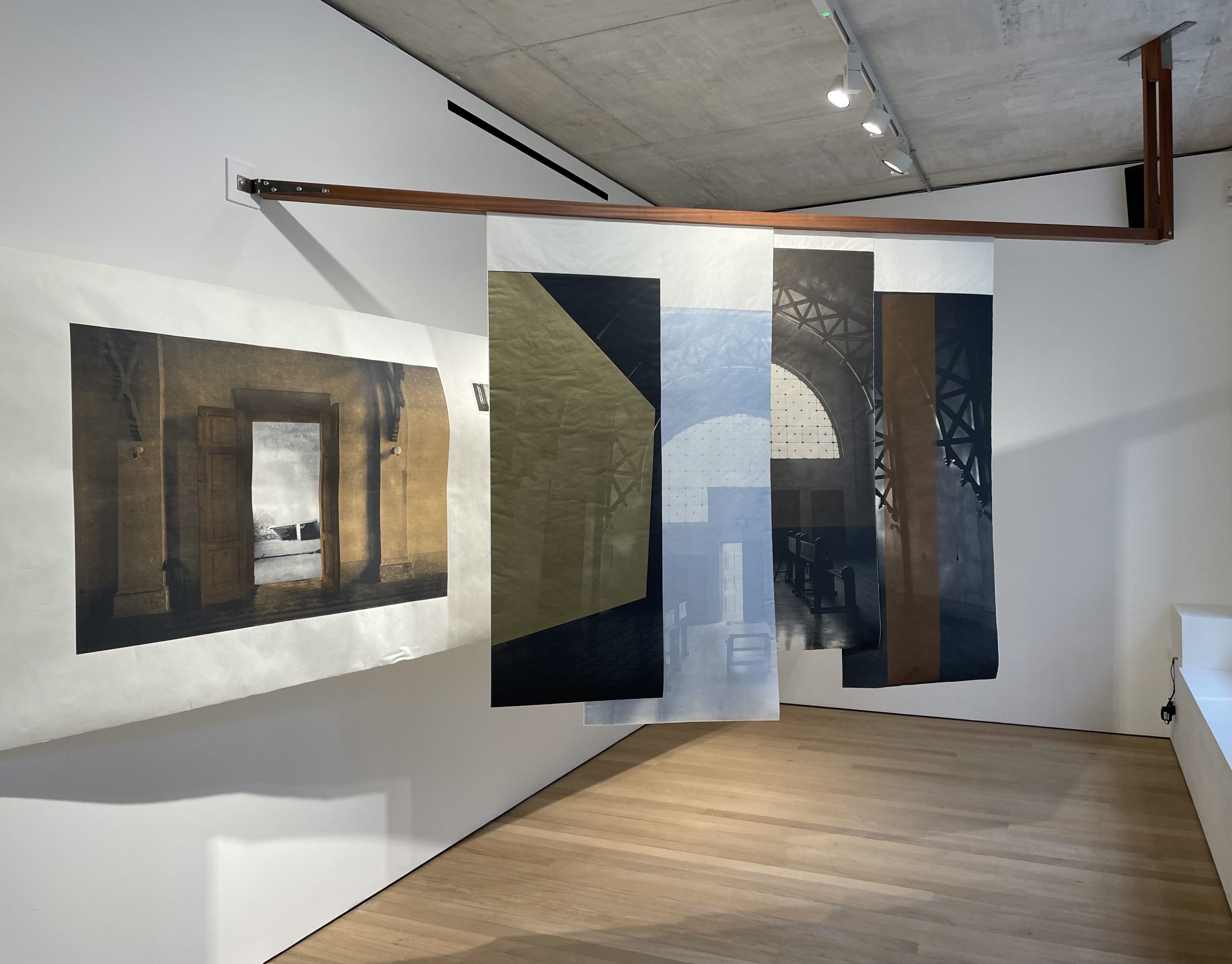 19 Dec 2021
Right About Now on view at No.9 Cork Street in London, Mayfair, from 3–15 December 2021
Right About Now (exhibition)
3 December 2021 – 15 December 2021
Bracka 40, 2020 (Installation with paper and wooden structures; silkscreen prints and digital print on Awagami Washi papers 4 channel audio) celebrating its 75th anniversary year, the Arts Council Collection presented 'Right About Now' an exhibition featuring highlights from its recent contemporary art acquisitions, including a number of works presented publicly for the first time. 'Right About Now' on view at No.9 Cork Street in London, Mayfair, from 3–15 December 2021.
The exhibition is the most extensive display of Arts Council Collection acquisitions to date. 'Right About Now' highlighted a diverse selection of contemporary British art, featuring 18 artists: Edward Allington, Jonathan Baldock, Olivia Bax, Oliver Beer, Shezad Dawood, Adam Farah, Miranda Forrester, Ryan Gander, Patrick Hough, Duncan Newton, Roy Oxlade, Liv Preston, Prem Sahib, Magda Stawarska, Rosa-Johan Uddoh, Caroline Walker, Alison Watt and Partou Zia.
From multi-part installations to painting and moving image, the works displayed joined the Collection in 2019–2021 and represent some of the best and most ambitious modern and contemporary British art.
https://www.frieze.com/no9-cork-street/december-exhibitions-2021
https://artscouncilcollection.org.uk/exhibition/right-about-now