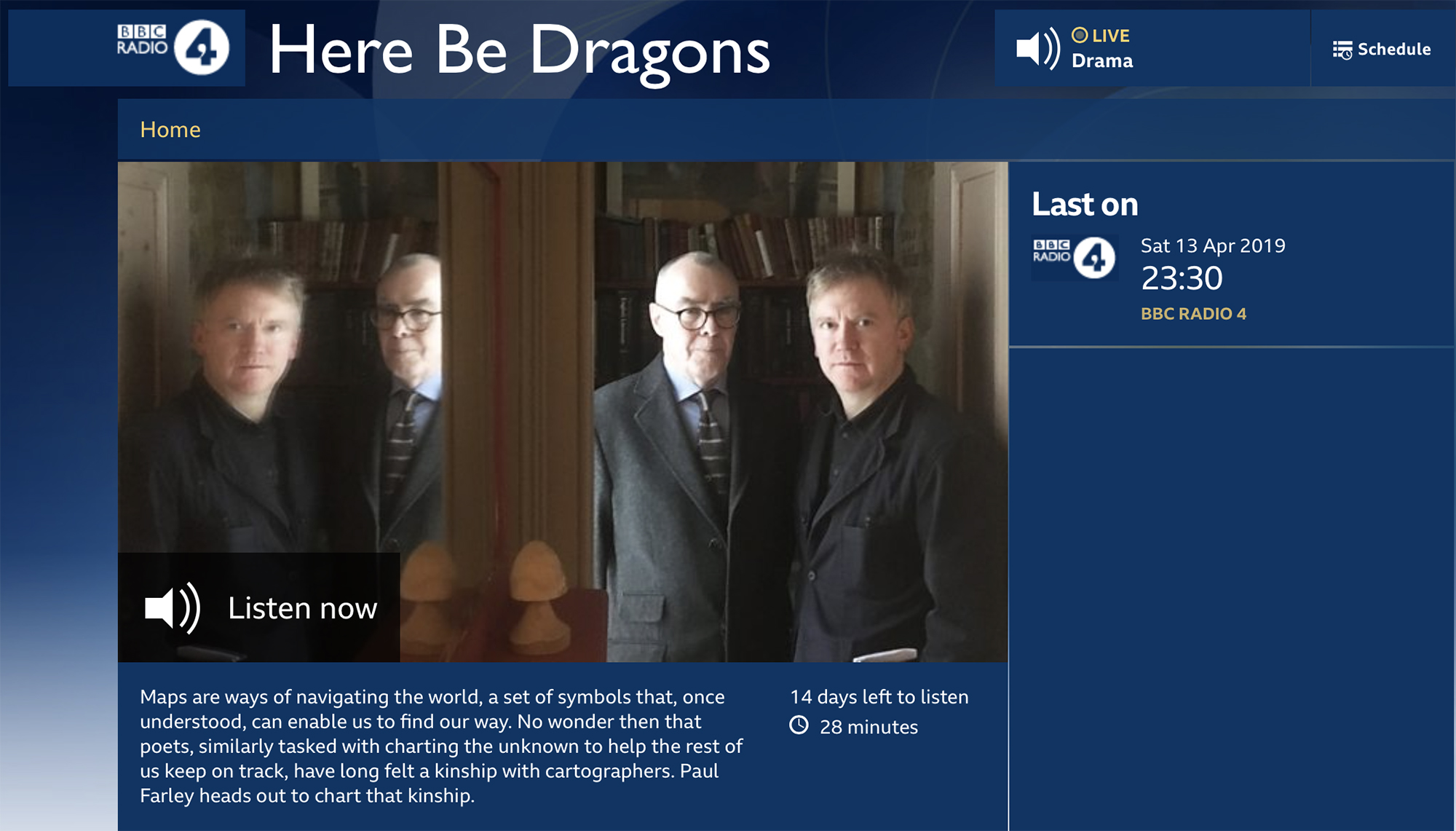 29 Apr 2019
Krawów to Venice in 12H featured on Paul Farley programme The Here Be Dragons map on BBC 4
https://www.bbc.co.uk/programmes/m00040hh
Kraków to Venice in 12 Hours (2013) as an example of a sound-map of a 12h journey was included in a conversation about understanding the poetry, complexity and beauty of maps.
"Maps are ways of navigating the world, a set of symbols that, once understood, can enable us to find our way. No wonder then that poets, similarly tasked with charting the unknown to help the rest of us keep on track, have long felt a kinship with cartographers. Paul Farley heads out to chart that kinship.
He travels to Anglesey where poet Zoe Skoulding uses maps to deliberately get lost as a creative spur and meets Chris Riddell who has drawn fictional maps for so many books. Chris draws a map of the programme while explaining what it is about maps that makes such a great starting off point for stories – from Winnie the Pooh to his own Edge series.
Ciaran Carson welcomes Paul into his map-lined toilet in Belfast to talk about the ways politics have shaped the maps of that city.
And finally, Paul visits Preston to meet the artist Magda, who introduces him to the world of sound-maps.
The programme offers a playful hymn to the wonder and possibility that maps afford – and also insight into their limitations. Who knew there were icebergs off Yorkshire?"
Producer: Geoff Bird
A Falling Tree production for BBC Radio 4