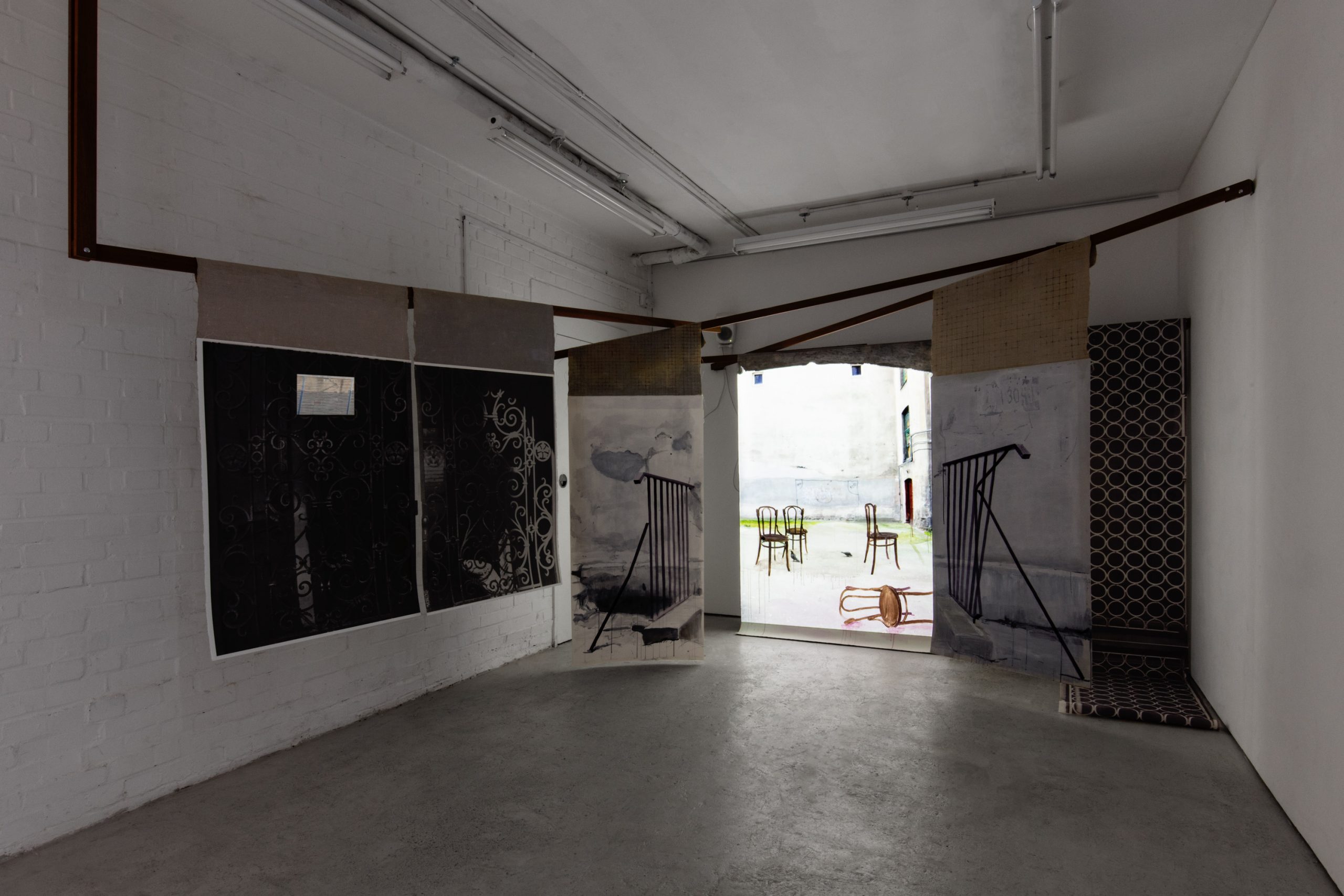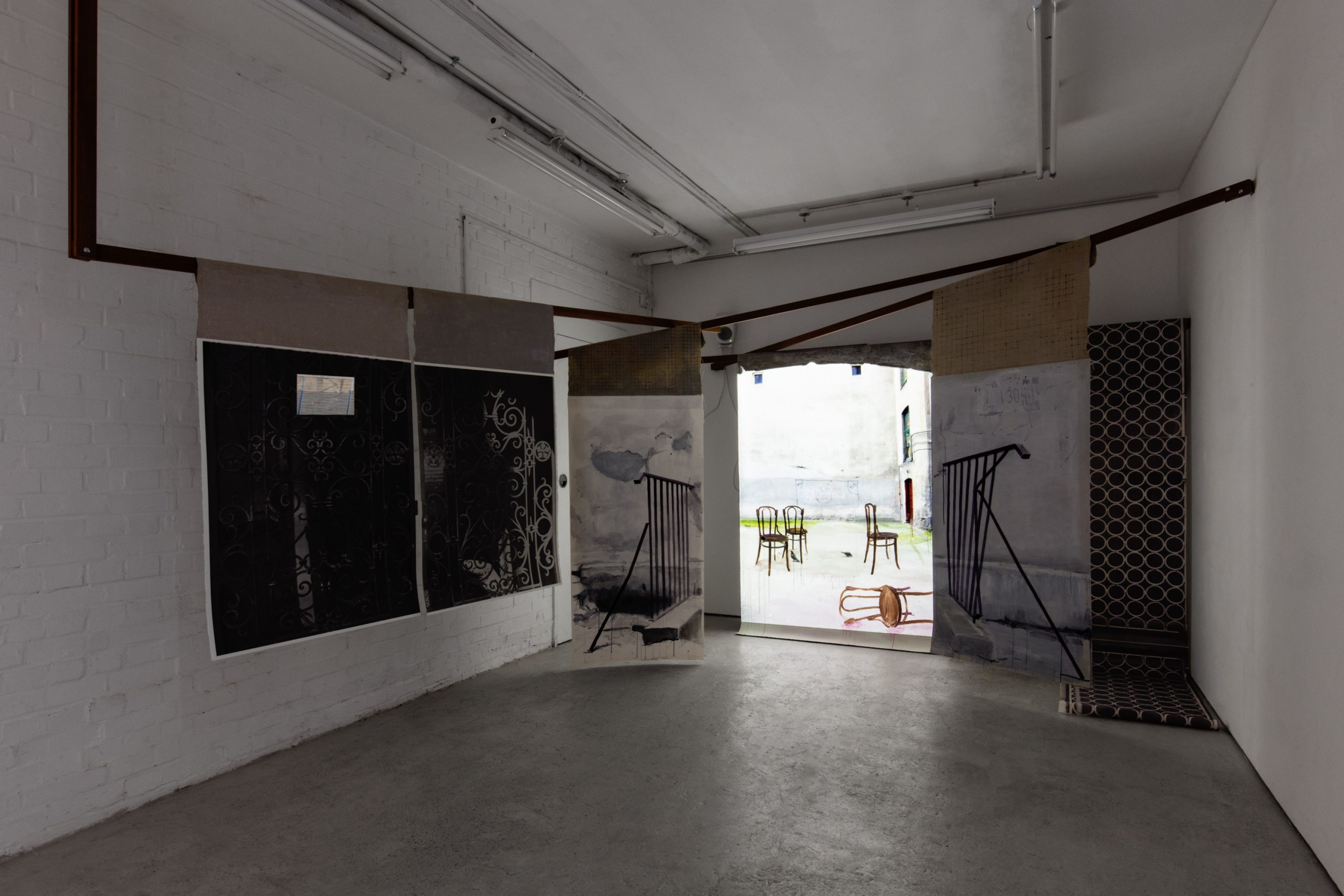 31 May 2021
Invisible Narratives² exhibition at Yamamoto Keiko Rochaix 22nd May -19th June
"A rural ecologist, an urban drifter and a diasporic optimist examine the invisible layers underneath, the lost spaces on the edge and the forgotten places in between."
Lubaina Himid
About the exhibition
Yamamoto Keiko Rochaix is pleased to announce the book launch for 'Invisible Narratives' and an exhibition 'Invisible Narratives²' both of which explore the work of three artists, Rebecca Chesney, Lubaina Himid and Magda Stawarska who consider the poetic investigation of place, space and time, through painting, sound installation and place-based research.
All three artists use their work to uncover the hidden, understand a place as it is experienced by those who know it well, and remember apparently unknown histories. The investigation is made all the more intricate as each artist brings in her sensibility and layers to the infinitely-intertwined picture.
Some of the questions being asked include; when places are on the edge of time and memory, how can we see what is there and talk about what appears not to be there, while there are issues no one wants to acknowledge? Or how can we examine trauma by picturing the sublime; can incomprehensible events and dilemmas eventually provide openings for new political formations? Listening also comes into play; for some people sounds are familiar because they are heard every day, for others they seem familiar but at the same time unknown.
Each artist has made new work for the show which marks for them an opportunity to develop ideas and relationships forged in the first iteration of 'Invisible Narratives' at Newlyn Art Gallery, Cornwall in 2019.
To celebrate both exhibitions they have produced a book of stunning visuals from the Newlyn show which explore their individual but occasionally overlapping creative agendas and a suite of short essays including two written by art historian/curators Ella Spencer Mills and Christine Eyene.