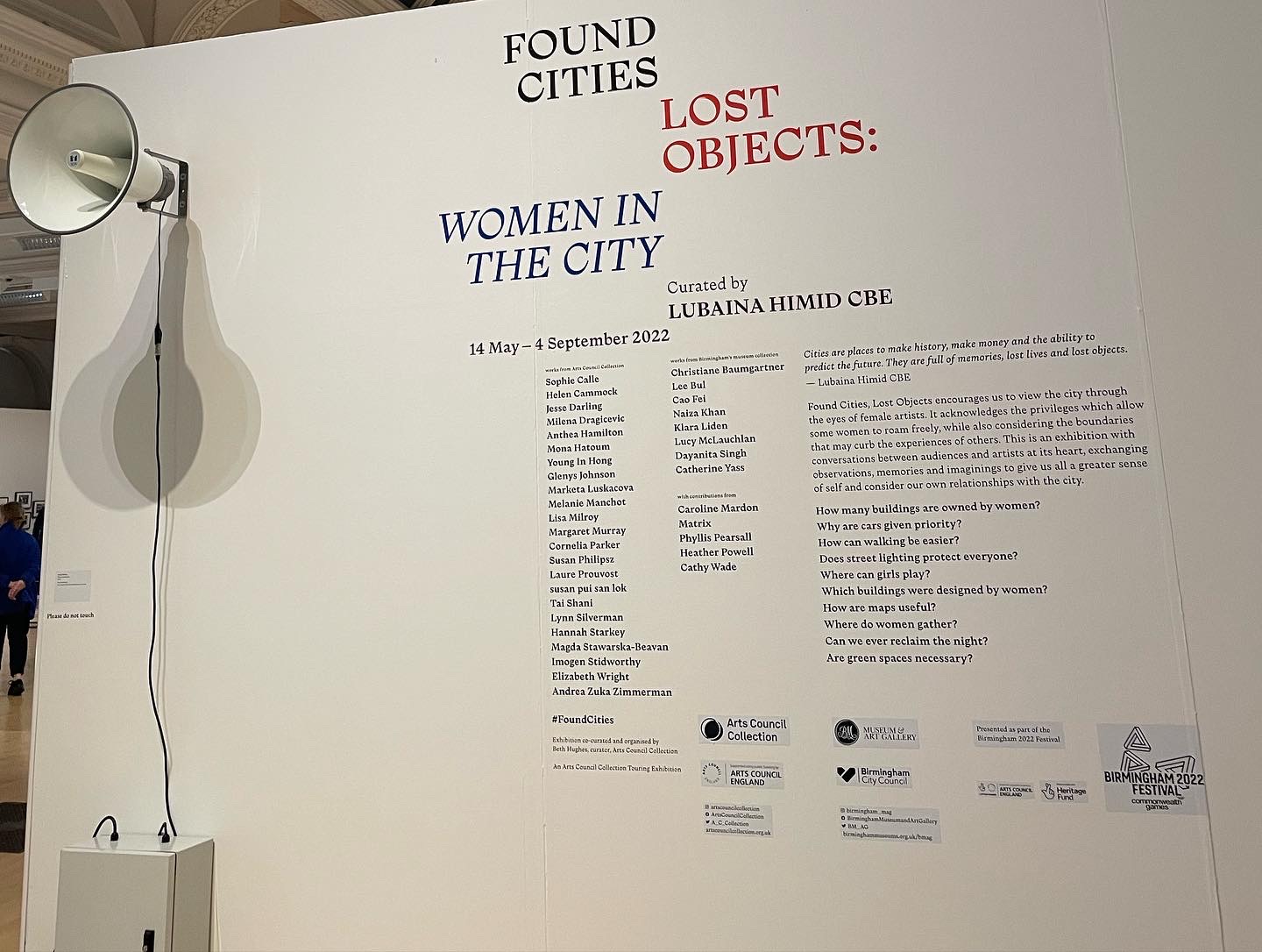 06 Jun 2022
Arts Council touring exhibition: Found Cities, Lost Objects: Women in the City
Bracka 40 installation is part of a new touring exhibition curated by Turner Prize-winning artist and cultural activist Lubaina Himid CBE explores modern city life from a female perspective.
Encouraging visitors to view the city through a woman's eyes, Found Cities, Lost Objects addresses themes ranging from safety and navigation to concepts of belonging and power.
From billboards and advertising posters to public statues and monuments, cities today are saturated with idealised images of women. Together, these depictions communicate subconscious messages about how women are valued, whether they are welcome, and how safe they might feel.
In Found Cities, Lost Objects, Himid brings together a group of works that address these themes, questioning our understanding of the urban environment and encouraging a rediscovery and reclaiming of our cities.
Artist feature include:Lisa Milroy, Tai Shani, Mona Hatoum, Cornelia Parker, Susan put san lok, Helen Cammock, Lee Bul, Sophie Call, Susan Philipsz and many more
[Text from Arts Council Collection website]
https://artscouncilcollection.org.uk/exhibition/found-cities-lost-objects-women-city
Exhibition opened on 14 May and is on display till 4 September 2022 in
Birmingham Museum & Art Gallery